SOLUTIONS
Industrial Touch Screen Monitors and Embedded Control Solutions
Industrial Touch Screen Monitors and Embedded Control Solutions
While our industrial touch screen monitors can be utilized in a myriad of industries for a variety of purposes and goals, if there's one generic use to explain what we do easily, it's that we serve as the human interface for a more complicated machine. That machine could be many things ranging from a small medical kiosk to a full motion simulator.
Seamless to install and intuitive to use, our OEM touch screen displays are ideal for a human scale touch-based graphical user interface, and our small touchscreen solutions are reliably used to control a number of different systems.
Our simple connections, hassle-free setup, sleek design, and custom solutions provide a vast range of solutions. We've worked tirelessly to ensure that we can easily be integrated into all kinds of equipment and meet the wide range of needs for our customers.
John Deere
We're proud to be the touchscreen solution of choice for John Deer. Our10.1" Mimo Magic Monster USB monitoris installed in their simulators for large equipment operator training to ensure that the customers and employees know how to safely and effectively operate their state-of-the-art machinery.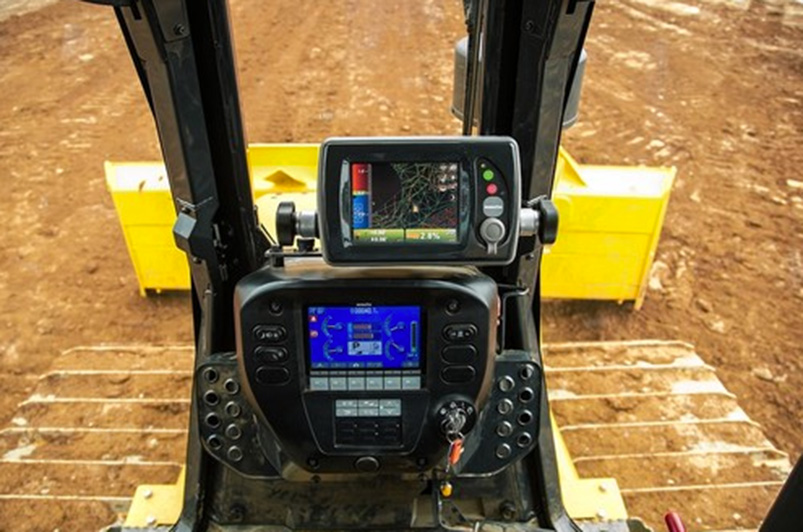 Allen Organ
In 2011, this legendary maker of pipe organs from the heart of Pennsylvania Dutch Country unveiled their Vista Navigator MIDI sound module and sequencer with "a large colorful and easy-to-read touchscreen making operation a breeze." OurUM-760CFUSB touchscreen with capacitive touch serves as the monitor in this machine, allowing sound to be more seamless than ever.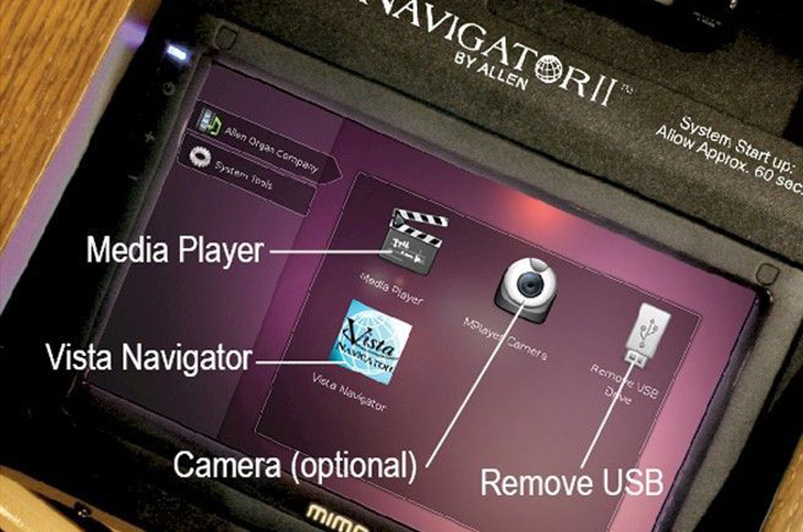 Perceptimed
Offering unprecedented accuracy in prescription pill verification and administration, the IdentRx automated medication-verification device dramatically improves patient safety within pharmacies, long-term care facilities, and hospitals. We worked with Perceptimed on a solution for their kiosk and landed on the creation of theUM-1080C-OF. Designed with a bright, wide viewing angle, color-accurate touchscreen, this allows for intuitive use by your Pharmacist, cutting lines and wait times.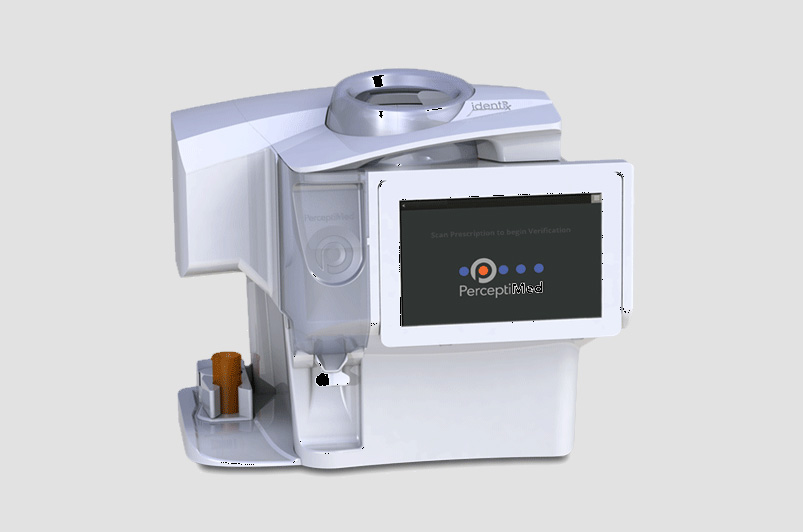 Bike Around
Camanio Care, a company with a mission to work with welfare technology and help patients improve their quality of life, needed a simple interface that everyone could use without training. Their BikeAround product, providing patients with the ability have the meaningful experience of biking in beautiful landscapes, offers patients and interactive and beautiful exercise experience all through a digital simulation. They chose our UM-760C as their user interface, easy for all technical skill levels to use, and reliable for a fun and impactful experience.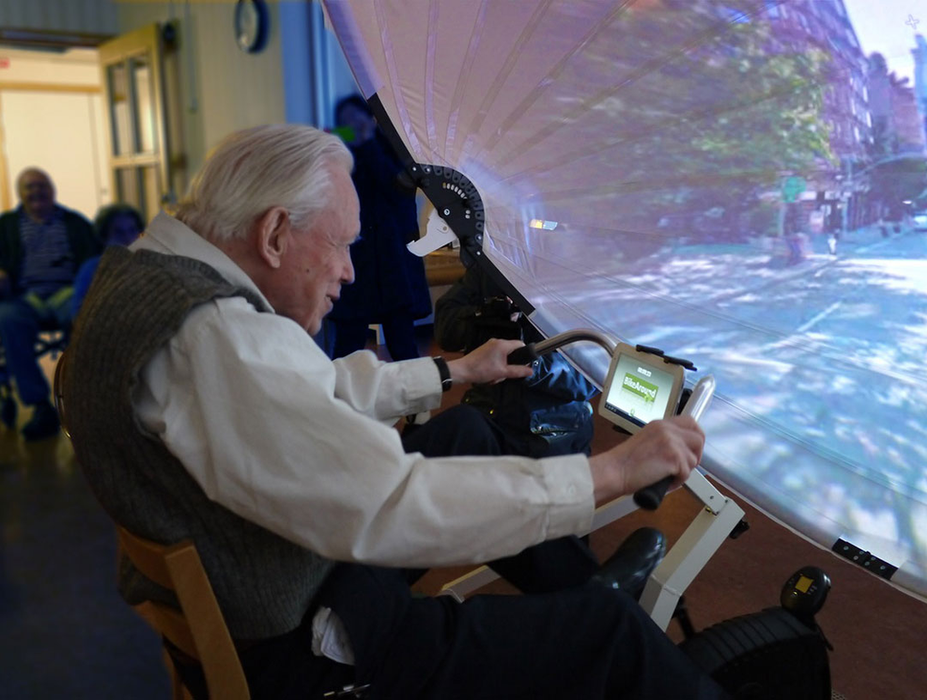 Bizerba
Bizerba, a provider of weighing and slicing and a worldwide leading specialist in industrial weighing and labeling technologies utilizes ourMagic Monster. Used as a secondary display on some scale products in retail, theMagic Monsteris used to give the customer information about the product and the ability to see weight and price information.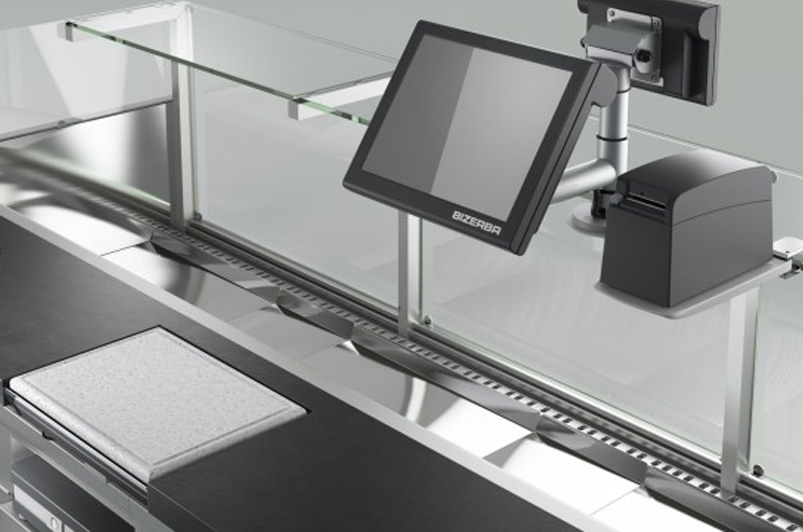 High-Resolution Systems
The HRS Event Control Station is an all-in-one show control solution with a built-in Linux embedded computer and control system. That 'control system' is a MimoUM-1080Ctouch monitor that is used to make controlling a video wall easy and intuitive.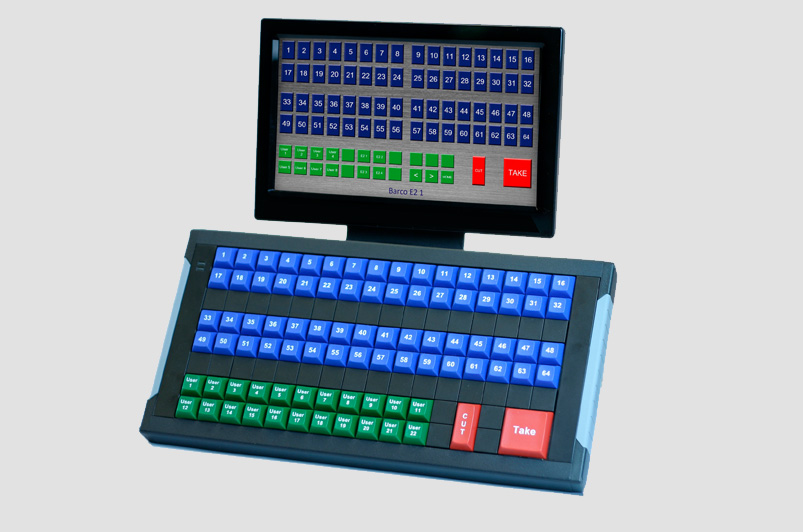 Our Solutions:
We've worked with a vast array of companies to meet their specific OEM needs and create solutions that are ideal for their goals.

We've made it easy for each company to personalize our monitors both in terms of functionality and branding. We've also intentionally made almost all our products in non-branded open frame touchscreens for OEM needs, but have the ability to customize and personalize with OEM logos and branding. We can also modify mounting frames or add a company splash screen during boot for an added effect.

Aside from the reliability, intuitive use of our touchscreens, and our wide product portfolio, our strength lies in our direct customer interaction and ability to customize. We'll work directly with you to ensure that our product suits your goals and is designed for your specific need.
READY FOR A BETTER EXPERIENCE?
SEAMLESS SMALL TOUCHSCREEN SOLUTIONS FOR CONFERENCE ROOMS, DIGITAL SIGNAGE, TRANSPORTATION AND MORE.