Download the latest touchscreen drivers
(UM-1000) Magic Monster & (UM-740) Touch 2 Models
Windows – Touchscreen Drivers
Mimo Magic Monster/Touch2 Touchscreen Driver (Windows 7, Windows 8, Windows 10)
Windows – Touchscreen Drivers
Mimo 760C/760CF Touchscreen Driver - These models are HID-compliant and therefore driverless (inquire for XP support)
Mimo 760R/760RF Touchscreen Driver (XP 32-bit, Windows 7, 8 & 10, 32-bit / 64 bit)
Mimo 760R/760RF Touchscreen Driver Alternative (Download direct from the driver manufacturer -- May be newer than above but untested)
Magic Touch & Deluxe Models
Windows – Touchscreen Drivers
The Magic Touch and Magic Touch Deluxe models use the Windows 7/8 Tablet Controls as its touchscreen driver. There is no 3rd party touchscreen driver required.
Mirrored Screen Resolutions
Legacy Support
Monitor drivers are still available for our discontinued models, although we no longer guarantee that they will work with your operating system (especially with newer operating systems).
Windows – Touchscreen Drivers
Mimo 720-S/720-F Touchscreen Driver (XP 32-bit, Windows 7, 8 & 10, 32-bit / 64 bit)
Mimo 720-S/720-F Touchscreen Driver Alternative (Download direct from the driver manufacturer -- May be newer than above but untested)
Windows – Touchscreen Drivers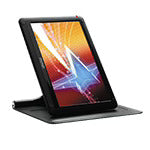 Mimo 720-S/720-F Touchscreen Driver (Windows 7 and 8, 32-bit)
Mimo 720-S/720-F Touchscreen Driver (Windows 7 and 8, 64-bit)
Mimo Monster (S10), iMo Pivot/Pivot Touch/eye9