SOLUTIONS
Kiosk Display Solutions
Interactive kiosk displays have unique requirements that are crucial to be understood in its application and design. Whether it's created to advertise, inform, or entertain, an advertising display monitor needs a ruggedized commercial-grade display designed for 24/7 applications. Kiosks often get consistent, hard use, and this needs to be considered when creating an advertising kiosk display screen that can withstand the test of time. Our interactive kiosk displays are used to build stylish and functional interactive kiosks with our small touch monitors that provide a superior customer experience, functionality, and reliability.
Our reliable low-cost advertising display monitors make it possible to install multiple small digital kiosk solutions where one large format display kiosk could fit. This provides a great advantage as touch screen kiosk monitors allow for more independent interaction with your intended audience, data collection to better understand your customers, and affords customers a more private and personalized experience.
LA Photo Party
We provide the durable 15.6" touchscreens to LA Photo Party as part of their photo booths as well as a smaller 10" touchscreen for the rear of the kiosk. The touchscreen was utilized to navigate and interact with their software as well as provide a large user preview of the photo. The small and lightweight display is perfect for their portable photo kiosks with the responsive 15.6" touchscreen for navigation and control.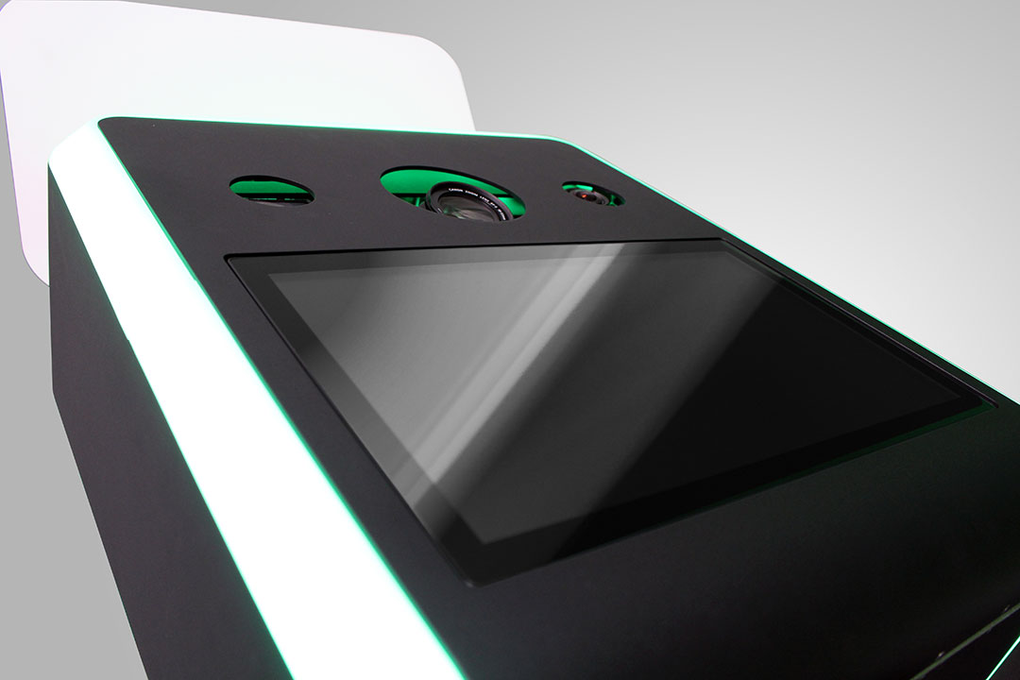 Optic Wash
Our Magic Touch 10" USB Monitor is a turnkey solution for Opticwash's mall and eyewear kiosks for automated eyewear and jewelry cleaning. With the compact size and responsive touchscreen, kiosk manufacturers can focus on the functionality of their system and not worry about interactivity with the customer. Our single cable connection monitor serves as the ideal user interface as well as an attention-grabbing advertising display to draw in prospective customers.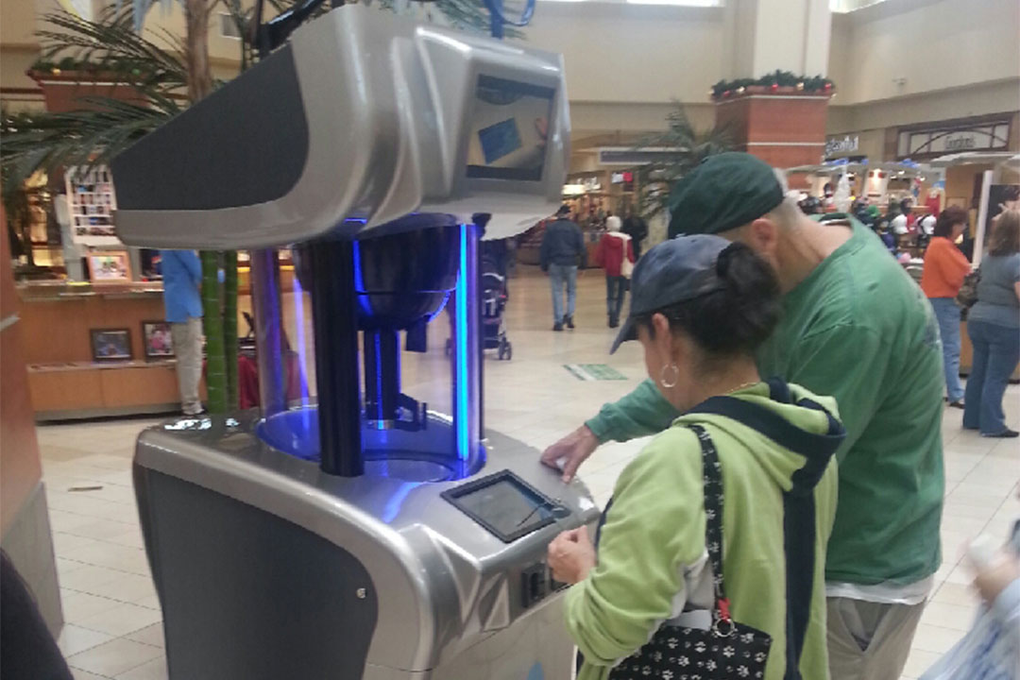 Snapz Photo Booths
Combining the talent and experience of a team made up of photographers, retail experts, and designers, Snapz brings unique experiential skills and services to promotions, launches, and exclusive parties. Snapz depends on multiple models of our touchscreen including our UM-1080C-OF as the touch interface to the customer. The durable display is seamlessly integrated into the exterior of their photo booth as a touch-based control panel and advertising.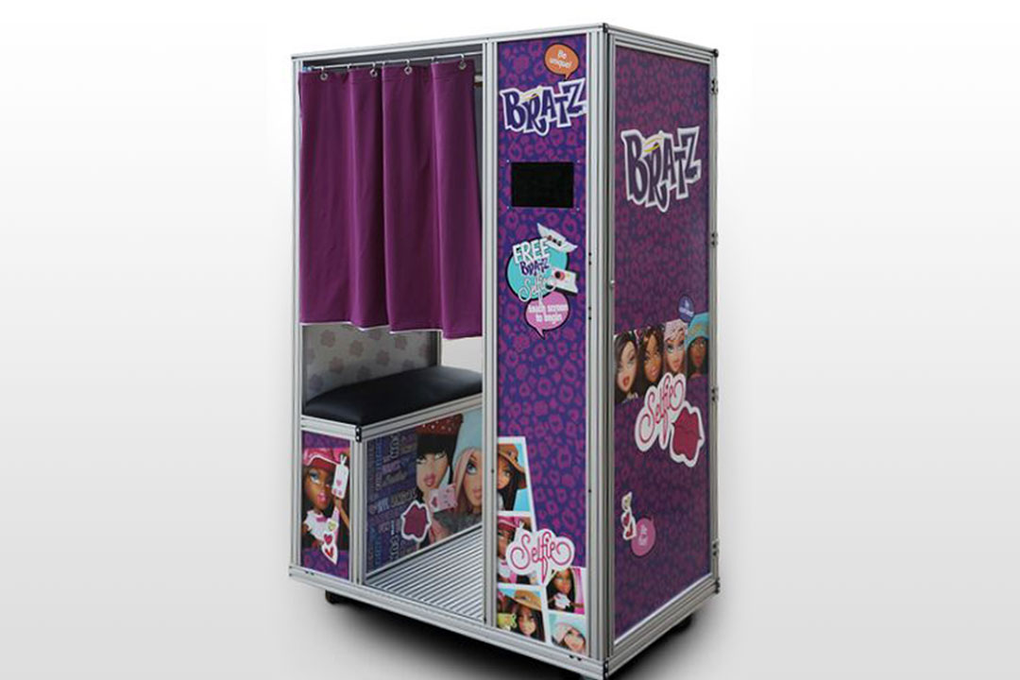 MCS Technologies
MCS utilizes our small capacitive 7" touchscreen in their facility access kiosk. Our small touchscreen along with fingerprint reader is used to identify authorized personnel and allow access to buildings.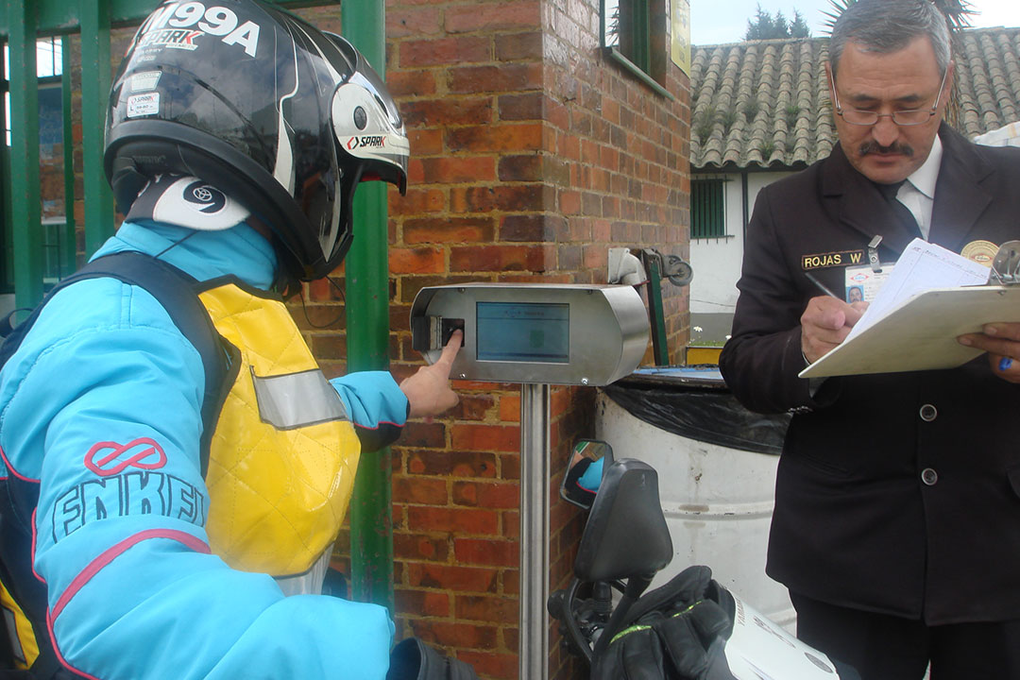 Harpeth Industries
An extremely rugged 17" open frame touchscreen is used by Harpeth Industries in their automated telephone kiosk. Installed where durability is the greatest importance, we were able to custom design a vandal proof touchscreen for their high reliability requirements.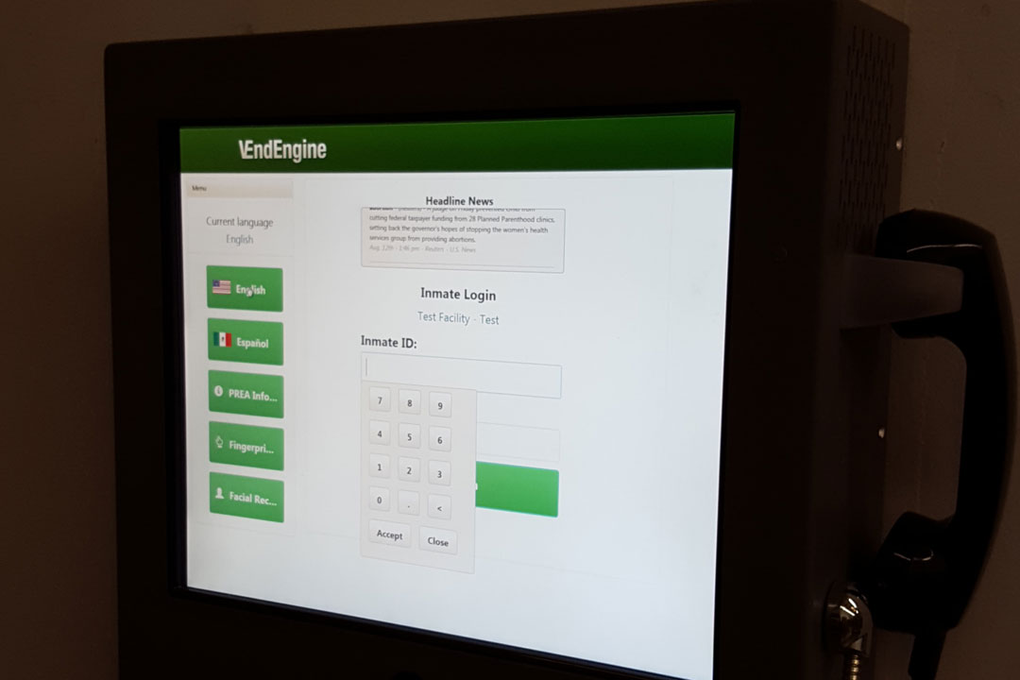 Our Solutions:
Our touchscreens provide a vast range of customizable options for kiosks that are turnkey, reliable, and durable to meet the demands of consistent and harsh use. Our small monitors and touchscreens are "human scaled", making them comfortable and intuitive for interactive customer-facing displays.

Kiosks provide a great way to directly engage with customers, collect information, cut wait times, and provide information. We've worked with leaders in the industry around the globe to provide our expertise for interactive, self-service, and custom kiosks of any size or need.
READY FOR A BETTER EXPERIENCE?
SEAMLESS SMALL TOUCHSCREEN SOLUTIONS FOR CONFERENCE ROOMS, DIGITAL SIGNAGE, TRANSPORTATION AND MORE.