SOLUTIONS
Retail and POS Touch Screen Solutions
retail and point of sale solutions
To stay relevant in today's competitive brick and mortar environment and compete against digital sales, it's crucial to create a positive in-store experience that incentivizes customers to keep coming back. Thus, the need for point of sale touch screen monitors in retail to inform, entertain, educate, and influence is more crucial than ever to cultivate customer loyalty and create a positive and memorable in-store experience.
Digital signage can serve a multitude of purposes in retail environments. Overhead large displays can be used to inform or direct consumers, whereas point of sale touch screen monitor are proven to increase sales and make the in-store experience superior to shopping online. Retail touch screen monitors can also be utilized to customize experiences towards a customer's unique and specialized needs, creating a personalized experience that makes their shopping easier and more efficient.
We've worked with a multitude of clients to achieve their goals while improving and enhancing their brick and mortar experiences for their customers. Whether it's a consumer-facing display to verify purchases, pricing, or signature capture or a POP display to educate customers within the aisle end cap, or specialty selection, we have the retail touch screens and expertise to provide the right POS touch screen monitor system for any retail need.
Sellr Technologies
Competing in the tech-driven retail landscape can be a challenge. The Sellr Platform, a user-friendly technology solution that engages your shoppers online and in the aisle to drive traffic and sales, can help retailers overcome some of the difficulties they face. Sellr uses the10.1" commercial tablet MCT-10QDS-POEand mounted 2d bar code scanner as the in-aisle customer engagement hardware. Together OnCue Technologies and Mimo Monitors worked to deliver a responsive, easy-to-install, all-in-one Android tablet solution for their software. To make things as seamless as possible for our customers, our tablets leave our Princeton warehouse fully configured and ready to install, taking away all the guesswork and increasing efficiency.

To learn more about our collaboration together, please read our detailedcase study here.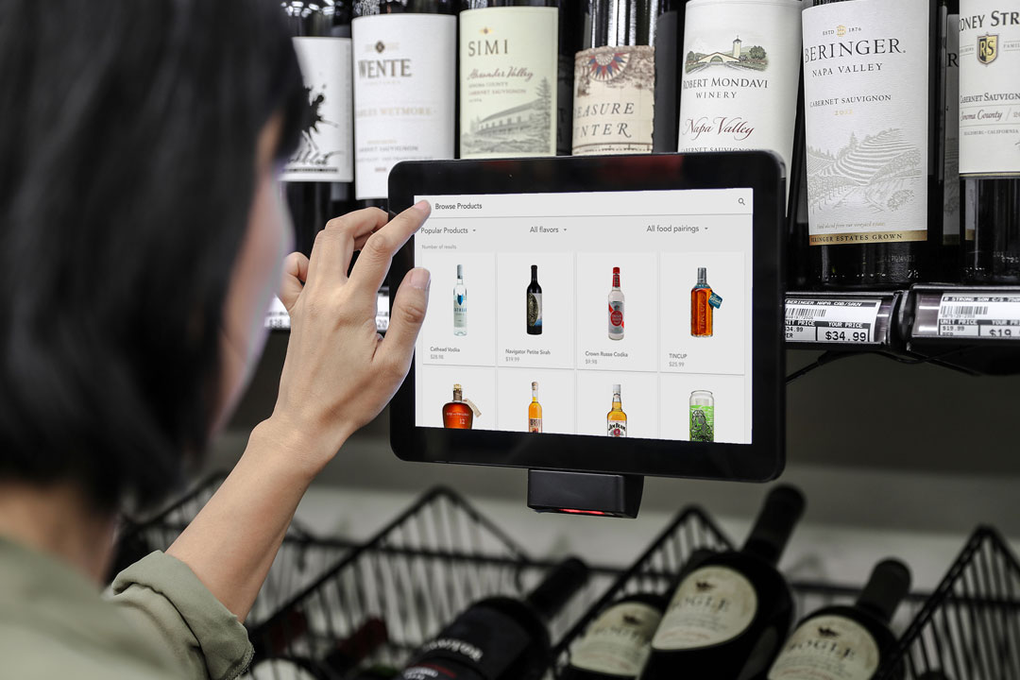 Hertz
OurMimo Magic Touchmonitor is on the countertop as a Point of Sale display (POS display) at Hertz, one of the largest rental car providers in the world. Our display showcases options for available car models, insurance, upgrades, and other customer options cutting lines and wait times and making it a more seamless and enjoyable experience to rent a car.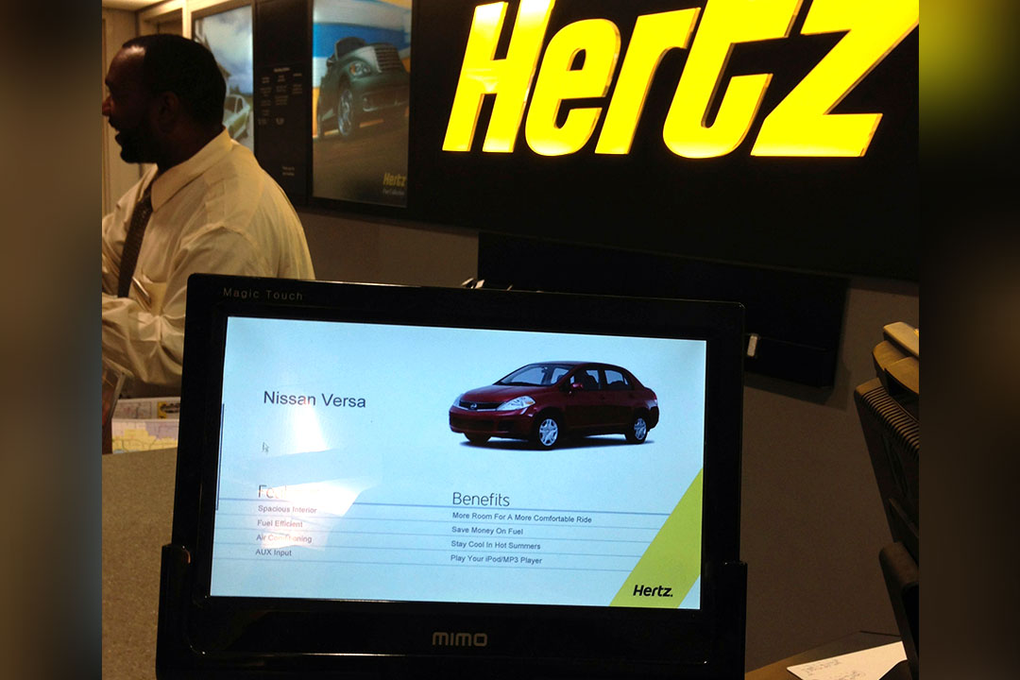 SABB Saudi British Bank
2.0 Concepts in Dubai are digital signage architects that utilize Mimo Monitors for their small touchscreen needs. In this installation, SABB (Saudi British Bank) in Riyadh uses the UM-1080C as a POS type display for customer verification, signature capture and more. This high tech and flexible solution allows SABB full control over interactions with their banking customers.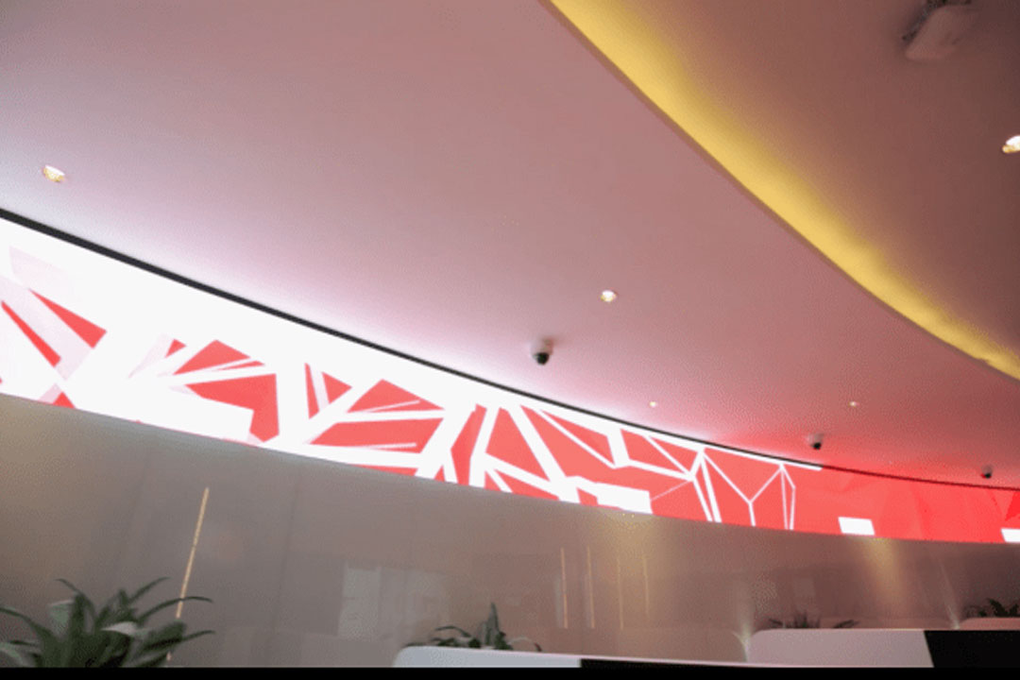 Vicko – Greek Home Goods Chain
VICKO is a well-recognized in chain of household goods stores in Greece and elsewhere. Vicko uses the UM-760R in retail at the Point of Purchase (POP display) as promotional and information display, which has had a positive impact on overall customer experience.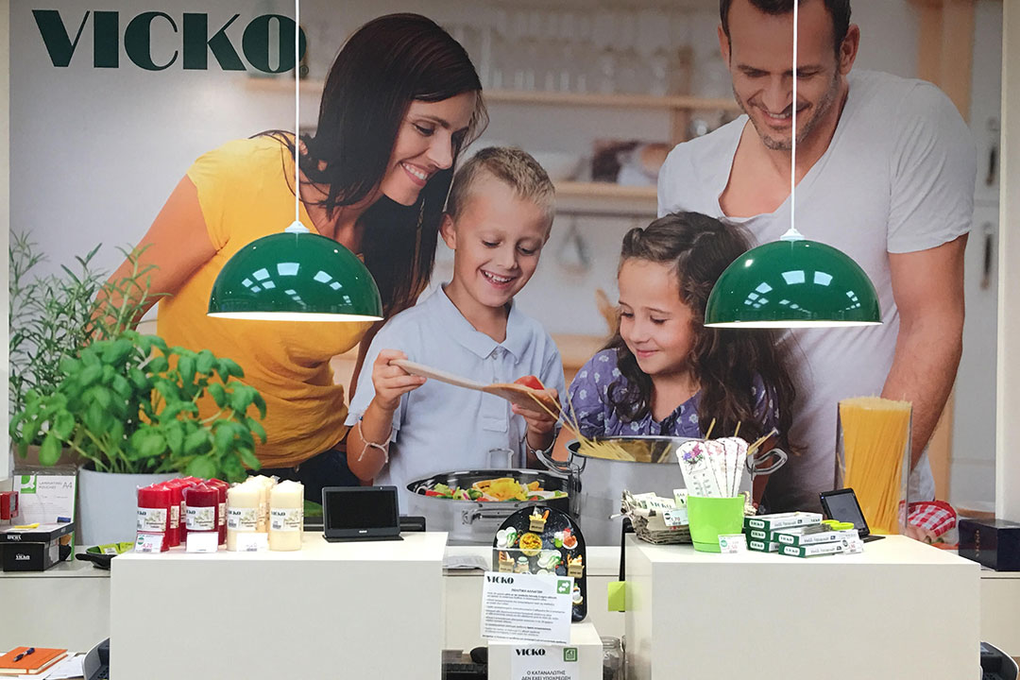 U.S. Open Golf Merchandise Shop
The Mimo UM-720S USB Touch Monitor at work at the Point-Of-Sale in the official 2013 U.S. Open Merchandise Shop, Merion Golf Club. The small, portable display is perfect for temporary check-out aisles where POS systems are put away each evening. Our display provides information to the customer on a bright, easy-to-read display, without taking up much precious counter space. The innovative sliding cover protects the display while in storage or transit.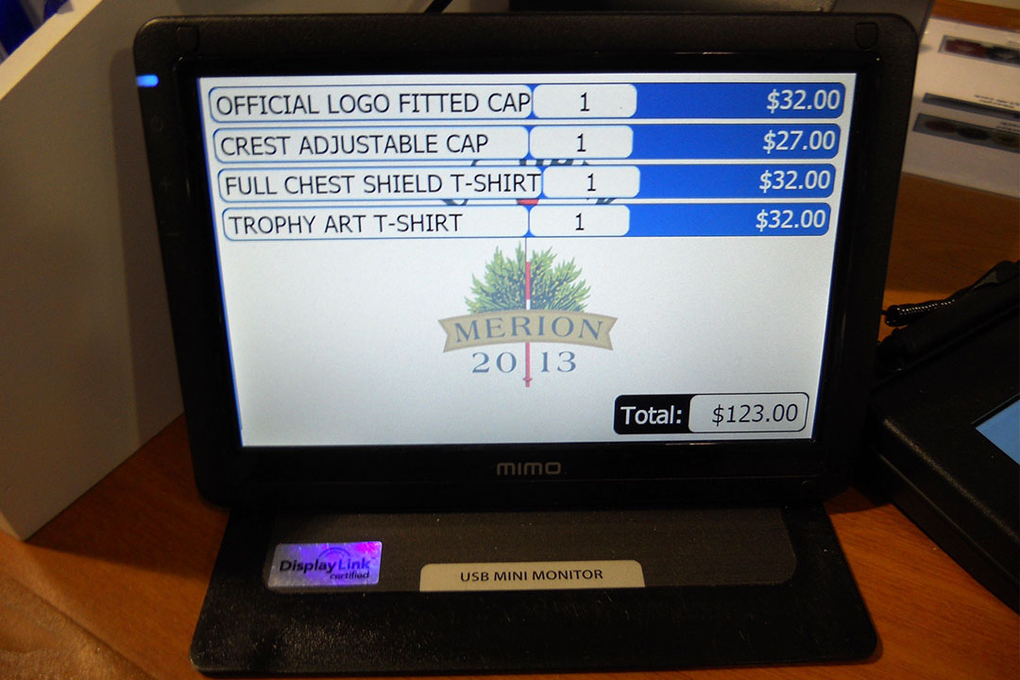 Our Solutions:
Mimo Monitors offers a wide range of products and customizable solutions for POP and POS, no matter the retail application. We offer full all-in-one commercial grade tablets, 7-Inch Monitors and 10" touchscreen displays in USB and HDMI and can help you find a software partner to build a complete solution for your need.

Interactive kiosk displays provide a great way to directly engage with customers, collect information, cut wait times, and provide information. We've worked with leaders in the industry around the globe to provide our expertise for interactive, self-service, and custom kiosks of any size or need.
READY FOR A BETTER EXPERIENCE?
SEAMLESS SMALL TOUCHSCREEN SOLUTIONS FOR CONFERENCE ROOMS, DIGITAL SIGNAGE, TRANSPORTATION AND MORE.